What is the difference between OLED and LCD technology?
---
Let's first talk about the difference between these two display technologies, LCD is the traditional liquid crystal, which is composed of backlight, polarizer, liquid crystal molecule, color filter, polarizer these five parts. The backlight provides the light source, the polarizer is used to convert the format to the liquid crystal processing adjustment, and the final image is displayed by the polarizer after coloring through the color filter, which is how the LCD screen works.
Let's look at OLED, its full name is organic light-emitting diode, which is an organic self-emitting material. Unlike LCDs, OLEDs are very thin and light because they no longer require a backlight module. In addition, thanks to the characteristics of self-illumination, it also has many advantages such as high luminous efficiency and low energy consumption, and OLED is regarded as a new generation of display technology in many fields.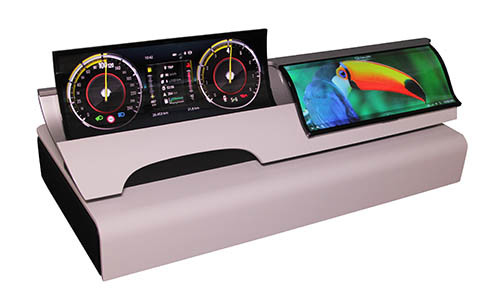 From a technical point of view, it is clear that OLED has more advantages, first of all, the thickness of the OLED screen is only 1/3 of the LCD, which provides conditions for the mobile phone to become thinner and lighter.
In addition, OLED screens can display purer black, and theoretically can present infinite high contrast, which is difficult for LCD to do. But the biggest advantage of LCD is the low cost, so in order to attract more consumers, Apple did not abandon LCD screens this year.
---