Tuowei Xingye Technology wishes everyone a happy Laba Festival! Give you a bowl of delicious Laba Congee
---
La Ba Festival is one of the festivals that are more valued by the Chinese people, and it is also a big festival before the Spring Festival, so what is the meaning of La Ba Festival? Children, children, don't be hungry, after La Ba is the year. This ballad reveals the endless expectations of the children of La Yue for the New Year. Today's La Ba Festival, let Xiaobian take you into La Ba Festival!
Laba Festival, the eighth day of the first month of December in the lunar calendar every year, on that day, the common people will eat traditional foods such as Laba porridge to celebrate, this custom has a long history in my life, people will go to the more famous temples to worship the gods, in order to ward off evil spirits, and pray for the peace of the family for a year.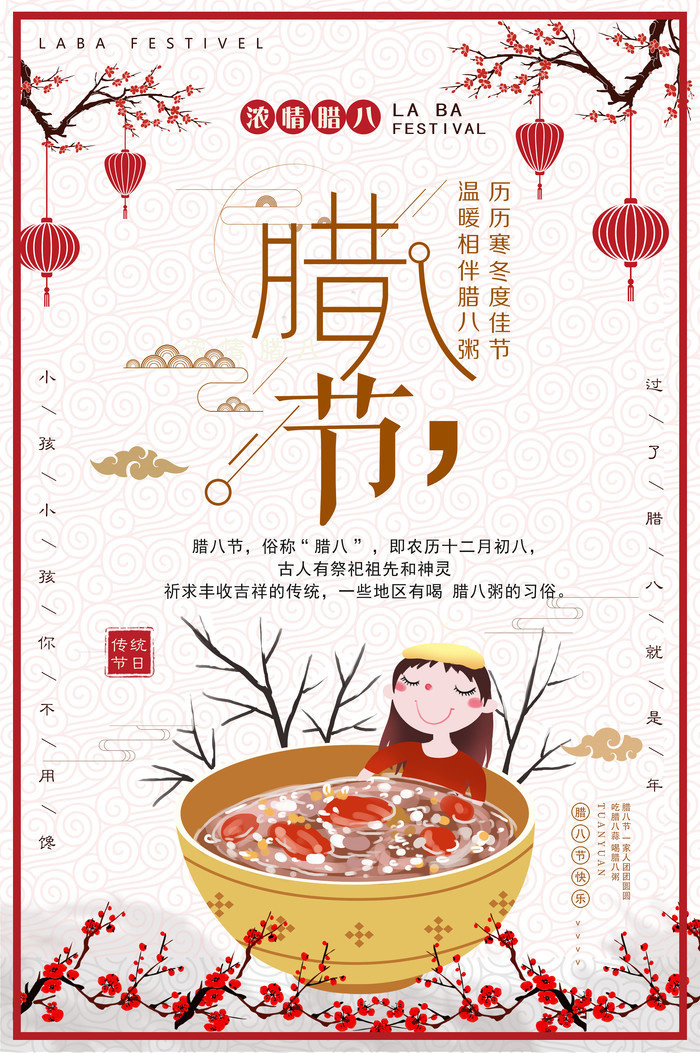 Since the pre-Qin Dynasty, the Laba Festival has been used to sacrifice ancestors and gods to pray for a good harvest and good luck. In addition to the activities of worshiping ancestors and gods, people also have to chase away the epidemic. This activity is derived from the ancient Qi. One of the medical methods of prehistoric times was exorcism of ghosts and diseases. As a witchcraft activity, the custom of drumming the moon to ward off the epidemic still exists in Xinhua and other areas of Hunan Province. It is said that the day of Buddhism's founder, Shakyamuni, was also the eighth day of December, so Laba is also a Buddhist holiday, also known as the "Buddha's Enlightenment Day".
Laba Festival is coming, friends, the sound of blessings is warm, wrapped in the ears, whether you are near or far away, hope that good luck will always accompany you, in this festival full of tenderness and sweetness, sincerely wish you, happy Laba Day.
---