QLED+OLED, is it change or absurdity?
---
In the field of high-end display panels, OLED displays have unparalleled contrast ratios, and their status cannot be shaken, while QLED color expression has made many manufacturers coveted, if these two technologies are combined into one? It seems absurd, but Samsung has quietly turned the seemingly impossible into reality.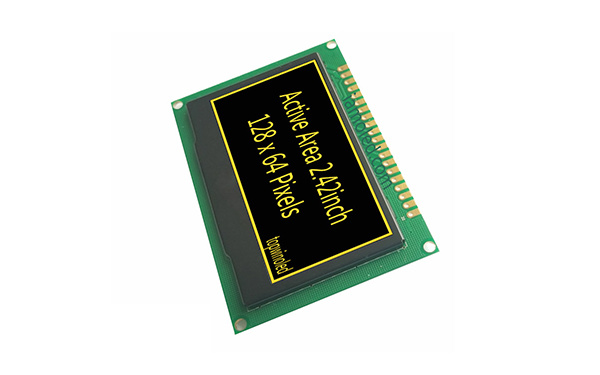 Since 2017, there have been rumors that Samsung will return to the OLED TV camp, the way to return is QLED + OLED, the technical principle is to use OLED blue light source supplemented by QD film red and green "hybridization" into hundreds of millions of colors.
From the name alone, QD-OLED is more like a combination of quantum dots and OLED, using blue OLED as a light source, a layer of quantum dot QD film is placed on the upper layer, the corresponding blue pixels will directly transmit blue light, and red and green pixels are actually red and green quantum dots, after receiving blue light, red light and green light will be excited. This enables full color.
Because QD-OLED only needs a blue OLED light source, the cost will be reduced compared with RGB OLED, and the quantum efficiency of red and green quantum dots is effectively improved, close to 100%, which means that the screen is more energy-saving, brighter brighter, wider color gamut, in addition, it also retains the self-luminous characteristics of OLED pixels.
QD-OLED still has a long way to go from laboratory to commercial use
Compared with OLED, QD-OLED combines the two major points of OLED high contrast and QLED high color gamut, and there will be no hidden danger of burning the screen, on QD-OLED, because all light sources are blue, so there will be no loss difference. From the perspective of various indicators, QD-OLED can be said to have exploded the OLED screen, but whether it can completely replace OLED as the mainstream depends on the market.
OLED has long landed in the high-end market, regarded as the benchmark of high-end TV and display technology, and LG has attracted brand manufacturers such as Changhong and Hisense, launched an attack on the mainstream market through price reduction, and began to approach the psychological price of the public, occupying most of the dominant position in the market.
On the other hand, Samsung, although it has produced 55-inch and 65-inch QD-OLED panels, has not yet entered the commercialization due to color tuning and yield problems. Comprehensively promoting the popularity of QD-OLED and replacing the status of OLED panels will undoubtedly help to get rid of the dependence on LG Display on large-size OLED panels, but don't forget that in the small-size OLED market, Samsung's 95% market share and huge profits, you need a more convincing reason to accelerate the commercial words of QD-OLED. However, if QD-OLED can be commercialized, it is undoubtedly the most favorable competitor to OLED technology.
---