Which technology is stronger, QLED or OLED?
---
The entire color TV industry experienced a stormy wash in 2017, Internet TV brands went down, Internet TV market share continued to decline, and the entire color TV market returned to the picture quality itself. Major manufacturers are full of energy, constantly exploring new possibilities in picture quality, and it has recently been rumored that Samsung is about to start trial production of QD-OLED, which can be called the combination of QLED and OLED display.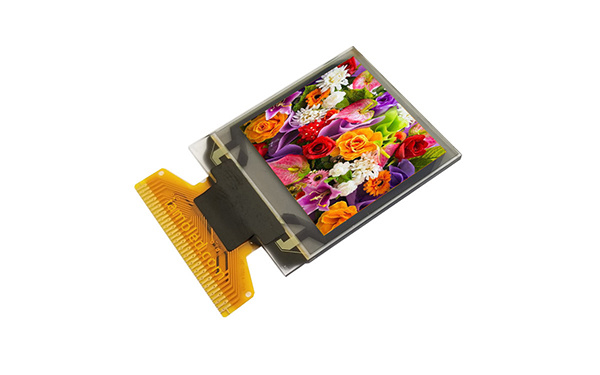 Display technology is bipolar
Laser TV is its own faction, in the field of LCD TV, which display technology is the future display technology trend The most fiercely debated is QLED and OLED, the two display technologies have their own camp. In addition, WOLED, Micro-LED, inkjet printing technology and other concept terms have been derived, the development of display technology is blooming, which technology will become the next generation of display technology?
WOLED is not true OLED technology
Often said OLED display technology, actually refers to RGB OLED, three primary colors independent pixel luminescence to form a variety of colors, color expression, contrast are very good, but the production of materials and color stability control are difficult, there is a more serious burning phenomenon, resulting in high cost of OLED screen. This led to the birth of an alternative solution, WOLED.
WOLED display technology uses the technology of combining white light-emitting and optical filters to achieve full-color display, and three white light-emitting OLED diodes are added to the RGB three-primary color filter film to form a visual three-color luminescence. It achieves uniform white light, and higher brightness and longer life, of course, in the color reproduction ability to make concessions, energy saving is not as good as RGB OLED panels.
Micro-LED technology is immature, and it will take time to get on the large screen
Micro-LED, as the name suggests, is a miniaturized LED. The miniature LEDs are made into arrays, but transferred to the circuit board in batches, and finally a protective layer and electrodes are added, and then packaged to make a display. Because each pixel can be individually addressed and emitted separately, the Micro-LED screen can achieve ultra-high contrast and a very gorgeous picture. And theoretically, Micro-LED pixels have self-luminous characteristics, which are more efficient and more energy-efficient.
However, it still can't shake the dominance of OLED, in the final analysis, because of the immaturity of technology, Micro-LED The biggest problem at present is high cost, low yield, and difficult mass production. As a forward-looking display technology, in addition to Apple, Sony and other first-line enterprises, mainly concentrated in Taiwanese panel manufacturers, the success of Micro-LED has become the key to breaking the long-term monopoly of OLED by Korean companies.
Inkjet technology has the momentum to catch up
With the application of AMOLED displays, the competition trend between evaporation technology and inkjet printing technology has gradually formed, and the latter has a great tendency to catch up. Inkjet printing technology is the technology of printing OLED display pixels on a glass or plastic baseplate. This process technology will effectively improve the yield of large-size OLED flexible displays, while reducing production costs.
Summary: Throughout the entire AMOLED market, Korean companies LG and Samsung have become the hegemons in the global display industry. Among them, Samsung has a market share of up to 95% in small-size OLED panels, almost monopolizing the market; LG, the second oldest, has always had a dominant position in large-size OLED panels, with WOLED display technology and a yield rate of more than 80%, and has also achieved good results in the field of large-size TV applications.
Domestic panel manufacturers have also continued to make efforts in recent years, forming a parallel development trend of local enterprises such as BOE and Huaxing Optoelectronics, Tianma Microelectronics, Hehui Optoelectronics, Visionox, and Xinli, and get a piece of the pie in the field of small and medium-sized AMOLED, and the large-size AMOLED field, and its dominance is still in the hands of LGD. It is reported that BOE and Huaxing Optoelectronics have put the 10.5 generation LCD production line as an inkjet printing technology test line on the agenda, and if mass production can be achieved, it may become the industry's earliest application of inkjet printing technology in RGBOLED.
---