Why can OLED displays be bent, but LCDs cannot?
---
From the physical properties, LCD is not suitable for making curved surfaces, OLED displays can be bent or even folded to any extent, and the current curved displays sold on the market are basically fixed curvature, in addition to the distortion and discoloration of the picture, its price is also higher, overall curved liquid crystal display for consumers may be a high price to buy a transitional product, which is also a compromise of the current technological development.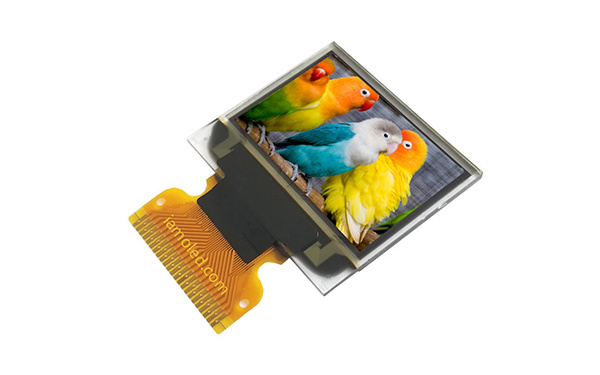 OLED is bendable, and many people think that OLED TVs will be the future star of the TV industry, not LCD TVs or plasma TVs. But recently, a Nippon consortium of 13 companies and institutions is working to develop ultra-thin, bendable liquid crystal displays (LCDs). The company says they have found a new way to make liquid crystal displays, using plastic film instead of glass substrates, which will make liquid crystal displays softer and thinner.
Mainly because the thickness of several layers of organic film required is very thin, only 1,000~1,500A° (0.10~0.15 um). The total thickness of the entire display board (Panel) is less than 200um (0.2mm) after the package is added with desiccant (Desiccant), which has the advantage of being light and thin.
In addition, it can be manufactured on substrates of different materials, and suitable substrates such as plastic can be selected to make flexible displays that can be bent.
First, let's talk about LCD panels. Many friends know that the LCD screen for the monitor and the TV is different, the TV screen is mainly VA and IPS two high-end panels, and the monitor screen is mostly TN panel, high-end products use VA panel, the two in the development of design parameters are quite different, applicable occasions are not the same.
The brightness and contrast of the LCD TV panel are relatively high, and the colors that can be presented are richer and the viewing angle range is wider, but due to the low resolution, the pixels are thicker, and the picture lines are smoother and softer, suitable for viewing at a distance of 1.5 meters.
LCD TV panel pixels are coarse, while LCD panel brightness is generally lower, color level is not as rich as TV, the viewing angle range is narrower, the dot distance is smaller, the display image is more fine and sharp, there are advantages in font representation, suitable for close viewing.
---