Why did LCD screens lose to OLED when they were so popular?
---
To understand the current OLED display industry trend, friends who are more concerned about the electronic product industry should be clear that LCD screens are becoming more and more "unpopular", not that LCD screens are particularly bad, on the contrary, some people are still more accustomed to LCD flat and comfortable looks. The unpopularity mentioned here is relative to the enterprise, because the popularity of OLED screens is far faster than we imagine, the inherent natural characteristics of OLED make the selling points of terminal equipment more colorful and diverse, LCD is now difficult to catch up.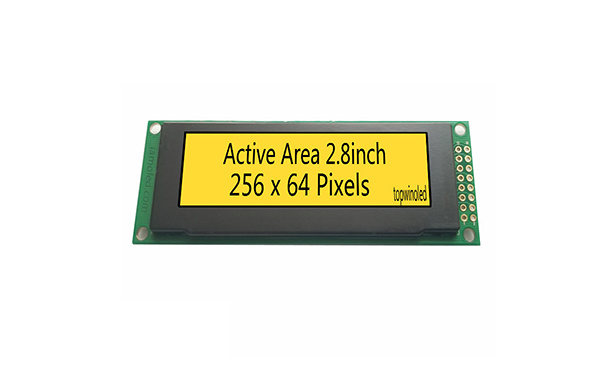 The biggest technical essential difference between OLED and LCD, in fact, is "self-luminous" or not, look at the above figure is very clear, the structure of OLED is simpler, each pixel can control when it emits light and when it does not emit light (for example, when displaying dark tones, OLED is all black, LCD screen is still full board luminescence) This essential difference is formed, which forms a natural technical barrier between OLED and LCD: OLED is thinner than your LCD! OLED is able to flex and stretch! The contrast and color gamut of OLED are higher than your LCD!
Small and medium-sized OLED screens will become more and more popular in the market, as manufacturers continue to make technical adjustments, using OLED screen equipment, the color display effect is no longer a "heavy makeup" look, and the OLED screen response speed is faster than LCD, enough to form "OLED screen operation more suitable and more handy" experience reputation.
After the background is finished, let's talk about the exact advantages of OLED screens, OLED this guy is the most annoying place is that there is no need for backlight modules, relatively simple screen structure can move more space for the thickness of terminal equipment, it often brags in front of LCD The advantages are nothing more than that: ultra-thin, power saving, wide color gamut, bendable, wide viewing angle.
For a long time, LCD is playing a defensive war, its two most reliable shields are "cheap" and "long life", and on the smartphone terminal, due to the limited screen size and subject to resolution, the LCD screen pixel arrangement is more "tight" than OLED, which derives a new shield of LCD - fineness. However, in 2017, 2K resolution OLED screens will gradually be adopted by more manufacturers, although this year's mobile phone industry soared prices, but as long as the material quality is high, the product is worthy of the price, pay a few hundred yuan more users are still willing. In this way, the LCD shield has not been covered for two years before it cracks.
Among the several advantages of OLED over LCD, the most mysterious is "power saving", because OLED self-illumination This feature has been targeted by many manufacturers and trumpeted, marketing is too hard, resulting in many users really think that OLED screens save a lot of power than LCDs with the illusion. In fact, this power saving is premised, the length of the black picture is the key, and full of randomness, I myself have done dozens of mobile phone experience videos, battery life test dozens of hundreds of times, OLED screen is not necessarily more power saving than LCD. Well, in this dimension, I think LCD is a defensive success.
---