Samsung has been waiting for the OLED display screen industry to flourish for a decade
---
The development of small and medium-sized OLED displays is prosperous, in addition to Samsung's precise strategic vision, but also its years of "forbearance" precipitation.
As the so-called "ten years of trail and ten years of heart", in 2007, Samsung's OLED screen successfully achieved mass production and was released for the first time in the world, but it was a wave. In the past ten years, the red sea dispute in the mobile phone market has intensified, but Samsung has never given up its investment in OLED, and persevered in innovative research and development and industrial application. Today, Samsung's OLED screen has finally become a leader in the upstream industry of mobile phones with its advantages of bright colors, vivid imaging and longer standby time.
LAST YEAR, SAMSUNG DISPLAY'S SENIOR EXECUTIVE, WHICH IS MAINLY ENGAGED IN PANEL BUSINESS, SAID, "IN 2017, HUAWEI, OPPO AND OTHER CHINESE MOBILE PHONE MANUFACTURERS WILL LAUNCH OLED MOBILE PHONES, AND THE PRODUCTION OF SMALL AND MEDIUM-SIZED OLED PANELS WILL INCREASE SIGNIFICANTLY IN 2017." "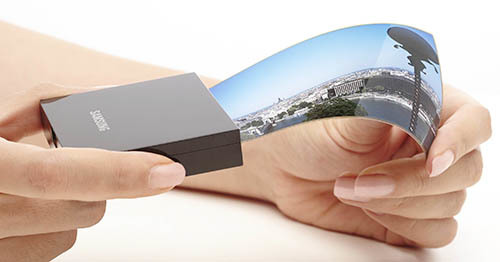 Today, that prophecy has also come true.
It is precisely because of Samsung's years of "forbearance" that it has promoted the technical upgrade of mobile phone screens from LCD to OLED, bringing about the explosive popularity of OLED today, making it a major trend in the mobile phone industry, thus triggering a new round of technological change in mobile phone products.
With the advent of the era of mass consumption upgrades, the operability and experience of mobile phone screens will be the "lifeline" that any mobile phone manufacturer cannot ignore. Facing the future, Samsung's "forbearance" and the outbreak of its OLED screen have provided a good development model for Chinese mobile phone brands. Only by making more efforts in the forward-looking layout and the innovation of research and development can we accelerate Chinese mobile phone brands to go abroad and become the "Chinese power" in the world mobile phone market.
---