OLED display screens: the pursuit of "fans" in the new era
---
What the? You don't know? IIPOHONE8 SCREEN AND "CURVED SCREEN" TV YOU DON'T KNOW?
The full name of OLED display: Orqanic Light Emitting Display, that is, organic light-emitting display. In today's society, it is known as "dream display". OLED display technology differs from traditional LCD display methods in that it does not require a backlight, uses a very thin coating of organic materials and a glass substrate, and when an electric current passes, these organic materials emit light. Moreover, OLED display screens can be made lighter and thinner, with larger viewing angles, and can significantly save power.
Because our favorite Apple mobile phones, TV screens, VR systems, and various electronic devices are the best choice as long as they have screens. Its use is extremely wide, as long as it is and hot welt electronic products have it, and the screen is also the core component of electronic equipment.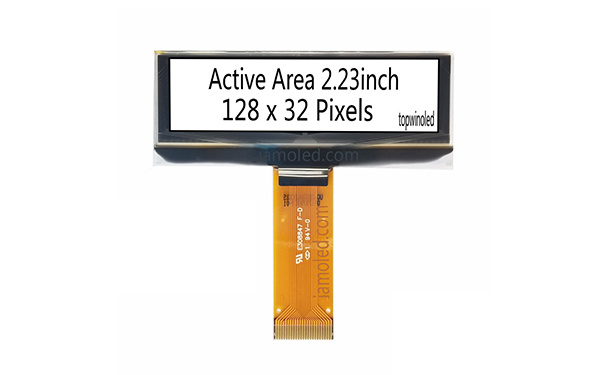 Of course, there is another reason why it is sought after in China:
China has become the world's largest market for OLED applications, and China's production of mobile phones, mobile display devices and other consumer electronics products has exceeded half of global production.
However, it does not look so bullish B, at most it is an LED upgrade, so why is it worth so popular? Of course, heroes all need a background board, and without Liu Bang's slippery head, there would be no Xiang Yu's tragedy.
The tragedy of liquid crystals
There is a relatively large background board, LED/LCD (liquid crystal).
We all know that most of the computer/TV screens are LCD screens, not only screens, but also various types of lights such as this
They are also LED/LCD, but due to the limitation of the thickness of the liquid crystal itself, it also limits its application scenarios.
OLED completely breaks this constraint and can be called the iPhone 4 in terms of lighting display.
Advantages of OLED and LCD:
1) The thickness can be less than 1mm, only 1/3 of the LCD screen, and the weight is also lighter;
2) Solid mechanism, no liquid substance, so better seismic performance, not afraid of falling;
3) There is almost no problem with viewing angles, even when viewed at a large viewing angle, the picture is still not distorted;
4) The response time is one thousandth of the LCD, and there will be absolutely no smearing phenomenon when displaying the moving picture;
5) Good low temperature characteristics, can still display normally at minus 40 degrees, while LCD cannot do it;
6) Simple manufacturing process and lower cost;
7) Higher luminous efficiency and lower energy consumption than LCD;
8) It can be manufactured on substrates of different materials, and can be made into soft displays that can be bent.
These characteristics make the innovation of mobile phones in appearance have a breakthrough, opening a new round of people's imagination.
Perhaps in specific aspects, such as the TV field, individual items are not as good as laser TV, but its "cost-effective", "many application scenarios", "mobile phones and computers together". This makes the entire electronics industry because it has a huge need for change.
---