Is the OLED display screen used on iPhone X really good?
---
OLED screen is not perfect, this technology still has problems such as screen burning, color shift, etc., of which the screen burning problem (simply put, if the display displays a static image for a long time, it will leave an afterimage) is not the exclusive shortcoming of OLED screens, traditional LCD screens also have this problem.
However, the burning problem of OLED screens may greatly reduce the service life of the screen. In this regard, it is reported that in order to extend the service life of OLED, Apple has added a method to solve this problem in the code, and raised this code to the height of the system level, which can effectively alleviate the screen "burning" problem. From the previously exposed iOS 11 status bar, it can be seen that the status bar of the iPhone X will show a dynamic effect at different times, although the human eye can not feel this pixel-level fine-tuning, but for the protection of the OLED screen, reduce the screen aging problem, this change is undoubtedly huge.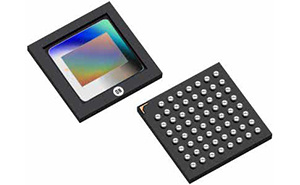 For the iPhone X, which is reported to use a side-to-edge display screen, the OLED display screen will have excellent room for play on this device and raise the screen display effect to a new height.
For example, the iPhone X with an OLED screen will have an Always On function similar to the Samsung Galaxy series, which can make the screen always display information including time, power, date and so on at a very low power consumption state. However, existing LCD screens cannot do this, because LCD screens need to light up the entire screen to realize display functions, which will be very power-hungry for the device.
---