Introduction to the Characteristics of OLED Displays
---
OLED display screen appears self-luminous characteristic data, no need for backlight panel, at the same time wide viewing angle, good picture quality, fast response, easy to color, with a simple drive circuit to reach the light, simple process, can manufacture curved panels, light weight, application range belongs to small and medium-sized panels.
Manifestation: active luminescence, large range of perspective research; Fast response analysis and stable image; High brightness, rich color, high resolution. Working environmental conditions: low driving voltage, low energy consumption, can match solar energy as batteries, integrated system circuits, etc., wide compliance: the use of traditional glass substrate can complete a large-area flat plate display.
If you use flexible data as a substrate, you can collapse the display. Since OLED is an all-solid-state, non-vacuum device, it has characteristics such as anti-vibration swing, and also has very important military applications, such as being used as a display terminal for modern weapons such as tanks and aircraft.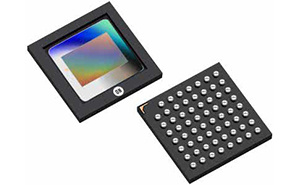 The process of luminescence of the display, that is, the battery or power supply of the OLED device, applies a voltage to the OLED, and the current flows from the cathode to the anode and passes through the organic layer. The cathode outputs electrons to organic molecular emitters. The anode absorbs electrons from the conductive layer of organic molecules.
The above is a brief introduction to the characteristics of the OLED display screen, I hope it can help you.
Shenzhen Tuowei Xingye Technology Co., Ltd. was established in 2005. The company's existing OLED industrial control LCD screen and OLED display screen , OLED screen, OLED module, monochrome OLED module, industrial control display, transparent TOLED display, PMOLED display, flexible FOLED display and AMOLED display and other products, products are widely used in: MP3, mobile phones, bracelets, watches, consumer digital products, home appliances, etc. The company is an OLED display manufacturer, but also Shenzhen industrial control display manufacturers, we also provide OLED module customization services, if you want to know OLED display price problems, welcome to consult us.
---