The "Regret" of OLED Screens
---
Although OLED screens have many advantages, OLED screens have two problems that need to be solved. One is screen burning, and the other is strobe. The problem of screen burning has been discussed by consumers since the OLED screen entered the smartphone market. Burning the screen means that the screen is still displayed for a long time, and the residual image left behind cannot disappear. Of course, this is a phenomenon of premature aging due to the continuous work of part of the screen's pixels.
To "slow down" screen problems, smartphone manufacturers have tried various solutions. At present, dynamically adjusting the pixel display position through algorithms has become the mainstream. But delay can only be delay, and it cannot fundamentally solve the problem.
Due to the problem of strobe, consumers are also more concerned. In fact, we can often see consumers on social platforms saying that after using OLED screen smart phones for a long time, they already have eye discomfort.
We can know that the OLED screen is limited by its own work management mechanism, and can only adjust the brightness by using a practice of constantly switching pixels, which is strobe.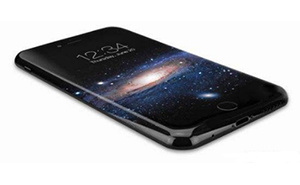 Although increasing the brightness of the OLED screen in daily use can alleviate the situation to some extent. However, high brightness will also bring two problems, one is that the bright mobile phone screen in a dark light environment will inevitably be dazzling, and the perception is extremely poor. Secondly, high brightness will also affect its service life and accelerate damage.
DC dimming is a new dimming idea proposed by smart machine manufacturers. DC dimming can greatly reduce strobe and ensure the comfort of the user's eyes. But again, DC dimming can only be switched in a dark environment, or low strobe, however, there is no industry standard for switching.
In fact, even if DC dimming is turned on, the flicker of the picture still exists, and it is easy to have color deviations, but if it is not for the full DC dimming, the problem of OLED screen eyes will not really be solved.
Shenzhen Tuowei Xingye Technology Co., Ltd. was established in 2005. The company's existing OLED industrial control LCD screen, OLED screen, transparent TOLED display, PMOLED display and other products, products are widely used in: MP3, mobile phones, bracelets, watches, consumer digital products, home appliances, etc. The company is an OLED display manufacturer, welcome to consult us.
---