What is OLED? Is it different from regular LED?
---
OLED, which stands for "organic light-emitting diode", is the latest display screen technology. "OLED TV" was first proposed by LG. OLED TVs use the latest display technology and no longer require LCD screens. The RGB color signal is displayed directly on the OLED diode, so there are few visual angle problems with the LCD screen.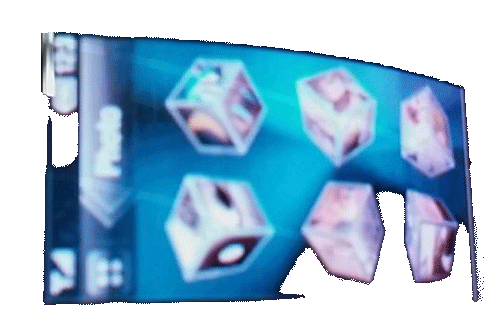 What is the difference between LCD TV and OLED?
For the past 10 years, people have been tied to "buying plasma or LCD TVs", and now plasma is completely out of the market, and in addition to LED/LCD, new backlight technologies such as quantum dots have been created in the LCD field. The exception is OLED technology using organic light-emitting diodes, which is completely different from liquid crystals.
In some aspects, OLED is considered to be an alternative to plasma because of its own illumination and independent lighting per pixel and better picture quality. Of course, due to the cost relationship, the development of OLED TVs is still expensive, and LCD TVs do not move, through a large number of new technologies to improve the display effect.
So, in terms of all the details, which technology is better? We usually think that OLED stands for high image quality, but there are also disadvantages. So, let's look at the fundamental differences and differences between LCD TVs and OLED TVs in detail.
1. Brightness
Winner: LCD TV, especially LED backlight TV, has a variety of backlight designs such as floor, top, bottom, luminosity, global, etc., the brightness is relatively high, OLED can emit itself, but the brightness is slightly lower than that of LED backlight.
2. Black level
Winner: OLED
At the black level, each pixel of the OLED independently emits its own light, so the color appears deeper and more natural. No matter what backlight technology is used, LCD TVs will have some effects when achieving local dimming, affecting the recovery of black effects.
3. Contrast
Winner: OLED
If you have used a bad LCD TV or monitor, you will find that its effect is white and the color reproduction is very inaccurate. This is basically because of the poor contrast. In addition, contrast has a certain effect on black levels. TV reviews rarely test contrast items, but OLEDs can produce relatively better contrast effects and no halos.
Obviously, both LCD screens and OLEDs have their own advantages. At present, OLED has better results in image quality, contrast, etc. LCD TVs are also trying to compete with HDR and color gamut expansion. Of course, the models, sizes, and price options in the LCD field are also diverse, which is more suitable for ordinary families. For users who pursue high-end visual effects, OLED is a better choice.
---