How many amazing OLED screens are there? You must know these characteristics.
---
Since the invention of television in the 20th century, from black and white to color, from "big TV" to LCD TV, and now OLED TV, all changes in TV mean the further development of display technology. Now OLED has become the development trend of future TVs, trying the "C bit" in advance and becoming the standard for high-end TVs. This time, Xiaobian will take you to fully understand OLED displays and become the "emperor of understanding the screen".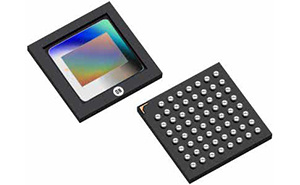 What is OLED?
OLED, short for Organic Light Emitting Diode, the so-called organic light-emitting diode, was discovered by Chinese professor Deng Qingyun in 1979. The structure and luminescence principle of OLED are too complex for outsiders to understand. Visually it can be likened to a hamburger. The luminescent material is meat added in between. When an electric current passes, this light-emitting material in between emits light, and each OLED unit can produce three colors of light
OLED has a variety of applications such as mobile phones, TVs, smart bracelets, lighting, etc. At present, smartphones use OLED displays for more than 15%, which is becoming the standard for high-end models, and OLED displays are used in almost most of the high-end smart bracelets and watches.
What are the highlights of OLED?
Highlight 1: Self-illumination
The material of OLED has self-luminous properties and consists of a very thin coating of organic materials and glass plates that emit light when an electric current passes.
In short, previous LCD screens required a backlight to display images, but did not require OLED. It shines on its own. Like the relationship between the moon and the sun, OLED, like the sun, is itself a light source, and LCD is the moon and needs someone else's light to display.
Highlight 2: Black pure
OLED is superior to any material in the black field. Due to structural reasons, the traditional LCD screen wants to appear black, so it is necessary to block white light. No matter how good the occlusion effect is, light leakage is inevitable, it is difficult to get real black, because of the self-emitting OLED, each pixel can emit light independently, independent control, when black display, OLED display will directly turn off individual pixels, so that they do not emit light at all, so there will be no light leakage, black will become more pure.
Highlight 3: Thinness
The above OLED is a self-emitting material, so the backlight on the material is one less layer than the traditional LCD screen, which greatly reduces the thickness of the entire material. At present, the thinnest wallpaper TV in the world can only complete OLED technology, and the thickness is only 2.57 mm. As consumer aesthetics change, TVs and mobile phones become lighter and lighter, and OLED's thin and light features fully meet the requirements of suppliers, which is one of the reasons why OLEDs are so popular.
---