Is an OLED TV worth buying? These three points can be your perfect answer!
---
In the past two years, OLEDs have begun to enter the market, new technology products that make people feel both cute and strange, and advanced form factors are eye-catching. But you can't buy this new technology with confidence.
Recently, netizens have been asking whether they can buy OLED with peace of mind. Today, the editor also interprets the 4 most representative questions to you one by one, and you will naturally have answers in your mind after reading them.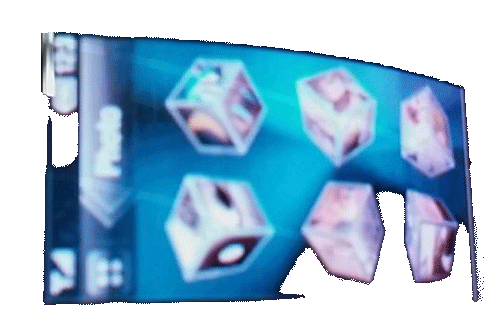 First, is OLED reliable?
The first reaction of consumers to the new category of TV products is that the product is unreliable and the technology is strong enough to use it without problems.
Since the early days of OLED, consumers or industry stakeholders have questioned that OLED TV is difficult to form a climate in the short term. However, the development speed of OLED technology far exceeds everyone's expectations.
At present, the panel life of OLED has reached more than 50,000 hours, and the residual problem has been completely eliminated through technical algorithms, and the yield rate of 55-inch and 65-inch OLED panels has reached more than 90% (the current yield rate of LCD is about 92%). OLED can be said to be as reliable as LCD TVs that have been developed for more than 10 years.
Second, what are the advantages?
The biggest difference between OLED and LCD is that they have self-luminous properties. Organic light-emitting semiconductor elements can emit light on their own and do not require backlight support.
OLEDs are self-illuminating, so they look bright from any angle. Thus, you can get a wider visual angle. At the same time, OLED does not require backlight support, and the structure is also very simple, so the OLEDTV that can be seen on the market is very thin.
In addition to its inherent advantages, OLED technology also offers the highest black field performance and unlimited contrast. It also has flexible bending characteristics. With OLED technology, the future can become as thin as paper and can be bent at will. This is unthinkable in the era of LCD screens. It is only a matter of time before OLED completely replaces the LCD screen.
Is LEDTV only for advanced users?
The issue of price has always been a concern for people, and many consumers say that high prices are the main reason for not choosing OLEDs. In fact, it was expensive in the early days of its birth. However, in recent years, with the improvement of OLED panel productivity, the price is gradually reduced. At present, the cheapest is 6666,1 yuan, and the high-end products are basically below 6,<> yuan. This price makes OLED no longer as high as it was initially.
---