Structure of OLED Displays
---
OLED screen display is an application of OEL display technology. In the past decade, more and more researchers have invested in the research and development of OLED technology, and OLED screen display structure and OLED display technology are becoming more and more mature. At present, OLED screens play an irreplaceable role in people's daily lives. This chapter briefly analyzes the structure and characteristics of OLED screen display on the basis of introducing the wide application of OLED screen. To illustrate the structure of the OLED screen, each OLED unit can be compared with a hamburger, and the light-emitting material is a vegetable sandwiched in the middle.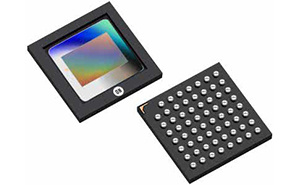 Each The display unit of the OLED screen can control the production of three different colors of light. Like LCD, OLED screens can be divided into two types: active and passive. In passive mode, the selected cells for row address and column address light up. In active mode, there is a thin-film transistor behind the OLED screen unit, and the light-emitting unit is driven by TFT. Active OLEDs can save power, but passive OLEDs show better performance. OLED display consists of the following parts: bottom layer (transparent plastic, metal foil) - the bottom layer is used to support the entire OLED screen, and the organic layer is composed of organic molecules or organic polymers. Anode - When current flows through the device, the anode removes electrons.
LED screen conductive layer - This layer is composed of organic plastic molecules that transmit pores from the anode. Polyamines can be used as conductive polymers for organic light-emitting devices. Emission layer - this layer consists of organoplastic molecules (as opposed to the conductive layer) that transport electrons from the cathode; The luminescence process takes place on this layer. Polymers can be used as emitting polymers. Cathode (depending on the type of OLED, it can be transparent or opaque) – As current flows through the device, the cathode injects electrons into the circuit. The characteristics of organic light-emitting diodes, also known as electromechanical laser displays, have been widely used in MP3 players due to their light weight and other characteristics. However, for DC and mobile phones of the same digital product, only OLED screen projects were displayed at some exhibitions before the sample entered the practical application stage.
However, compared to LCD displays OLED screen display has many unparalleled advantages, so it is favored by the industry. OLED screen is a self-illuminating material that does not require backlight. It has the advantages of wide viewing angle, fast response, easy coloring, simple driving circuit, and flexible panel. According to the principle of light and short, the scope of application is small and medium-sized panels.
---