Applications of OLED Modules
---
Simply said OLED module, I don't think anyone knows. With the rapid development of smartphones, screen display technology is constantly updated. Although Samsung will produce more innovative QLD screens, smartphone screens will still be LCD and OLED modules in principle until they are launched.
Other phone manufacturers still use traditional ones OLED module screens, while LG and other mobile phone manufacturers still use traditional LCD screens. Their biggest difference is that the LCD screen is through the lamp tube or LED backlight, and then the LCD screen is used to block the light to achieve the purpose of display. The OLED module is an organic light-emitting diode that is very close to ordinary LEDs.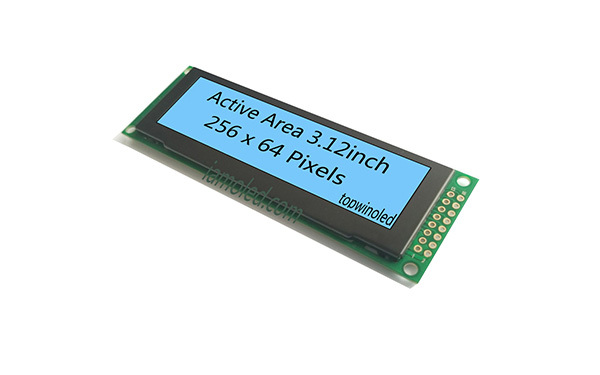 The OLED module does not require a backlight, and each pixel can be illuminated independently. Overall, OLED display technology has the advantages of low power consumption and good effect. I use a phone with an ultra-OLED screen, which is excellent in color and visually. Time is a merciless knife that can kill people and kill their price. At present, OLED module technology has been widely used with its high output and low price. Once upon a time, OLED screens for a few hundred dollars are now only a few dozen dollars. There are also various sizes, colors, and resolutions.
In this way, every electronics enthusiast has the ability to play OLED module, experience the fun brought by new display technology. The DIY era of OLED screens has arrived! For me, OLED modules are high-quality displays for low-power portable devices.
It's a shame to use it as a portable product. After months of innovation, I'm working on a sports watch with an OLED screen that can display not only the date and time, but also the steps. What's more, this is an electronic DIY sports watch, every electronics enthusiast can customize the display content according to their needs.
You can write a blessing to someone to remind you of some important anniversaries. I believe this watch will bring a new field of production to electronics enthusiasts. I will also write about this work. But before this watch comes out, I want to share with you the OLED driver and the Chinese and English display methods. I hope you can learn the usage of OLED modules through my article.
OLED display is a new thing, but it still uses and inherits the design scheme of LCD display. The first is to reduce development costs, and the other is to make people who use LCD screens faster. OLED module displays are available in full color and monochrome. The former is used in 3C products such as mobile phones, and the latter is used in embedded products such as industrial, medical, and commercial.
In industry, commerce and other fields, the application of liquid crystal displays has been around for a long time, such as LCD1602 and LCD12864. However, the LCD screen has a large size, high backlight power consumption, and high environmental protection requirements. The new OLED screen solves these problems. OLED module screen manufacturers hope that their OLED screens can replace traditional LCD screens, so OLED screen designs are the same as the original in size, resolution and installation methods LCD screen specifications are compatible.
The original LCD screen commonly used resolution 128X64, OLED screen is still the same. In terms of screen drive control, OLED module screen manufacturers try to maintain the same instructions as traditional drive circuits. Copy the same function directly and try to get close to the difference. So rest assured, it is not difficult to learn the driver and display of OLED module screens.
---